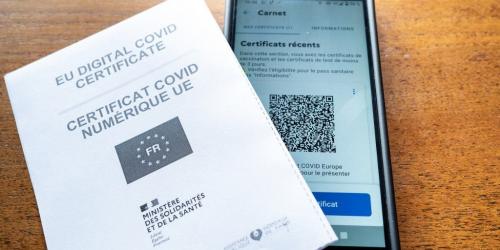 Health Pass
Following the latest government measures
We are delighted to welcome you to our campsite this summer.

Access to the campsite and to your accommodation or pitch is not subject to the presentation of a health pass.

However, to ensure that your holiday goes smoothly, we remind you that when you are out and about visiting the area, access to museums, shows, entertainment venues, cinemas, etc, are subject to the presentation of a health pass by all adults from 21st July and access to bars and restaurants from 1st August.


If you live outside of France:
Non-vaccinated people (fully vaccinated), must present a negative PCR test or antigen test carried out less than 72 hours before departure.
Non-vaccinated people travelling from the United Kingdom, Portugal, Cyprus, Netherlands and Greece, must carry out a test less than 24 hours before departure.

To ensure we all enjoy this summer holiday together, please be careful and continue to carry out preventative measures.

Don't hesitate to contact us if you require further information.